Our cabins are nestled along the Lake Fork Branch of the Conejos River. At an elevation of almost 9,600ft, our cabins offer views and serenity that no other rentals in the canyon have. From your cabin's porch, you can watch for many types of wildlife while listening to the water rush by. From the doorstep, the opportunities are limitless. Whether you're into hunting, hiking, horseback riding, biking, fishing, or any of the other amenities the Rocky Mountains have to offer, come stay with us at the Conejos Lake Fork Ranch to enjoy them.
The ranch is located in the southern San Juan Mountains and is surrounded by the Rio Grand National Forest. Not far from the ranch is Chama, NM, where you can spend a day enjoying the culture, cuisine, and shopping, or you can make your way to Antonito, CO, where you can board the Cumbres and Toltec Scenic Railroad and enjoy a 64 mile round trip, with a stop in Chama.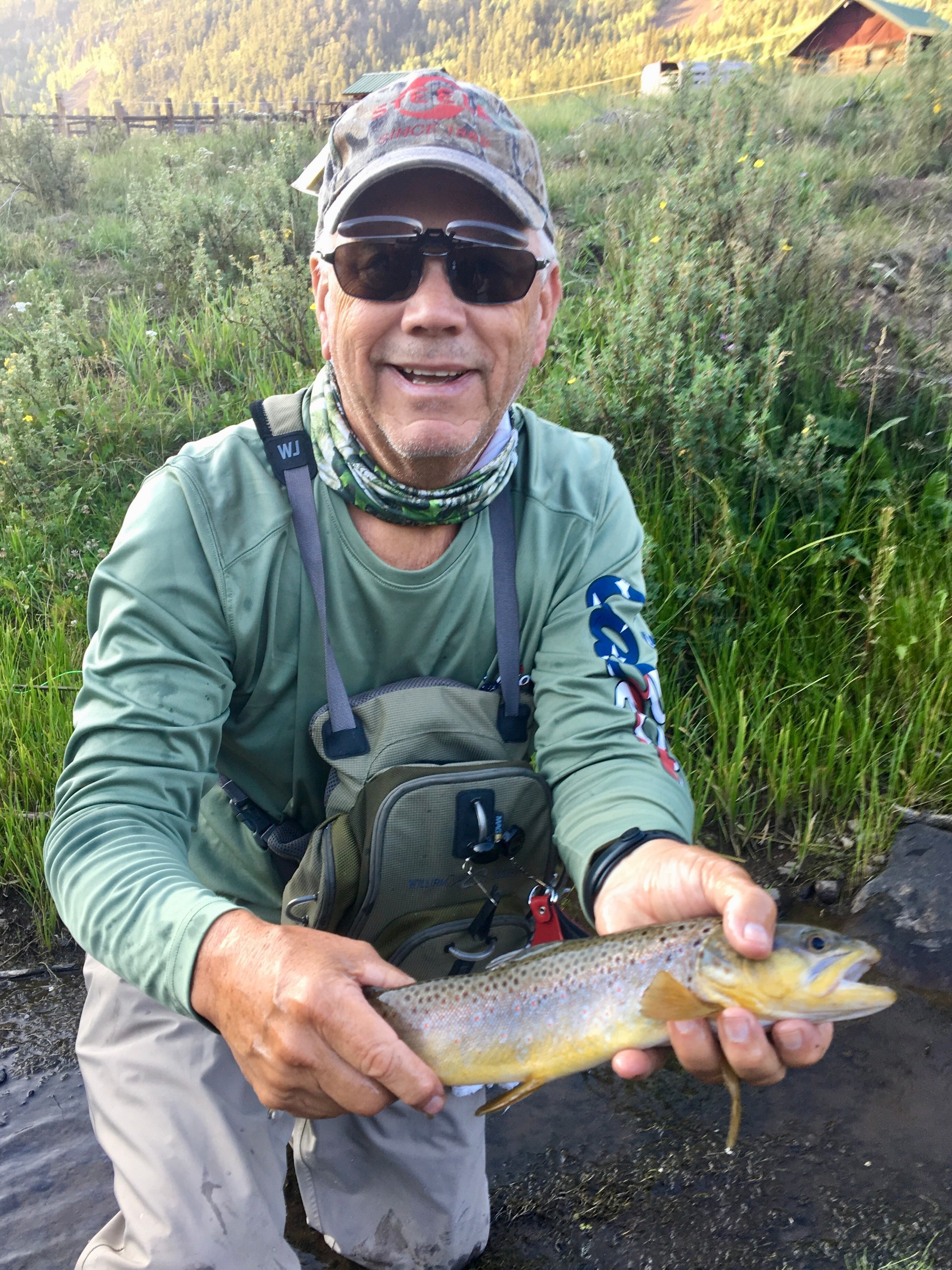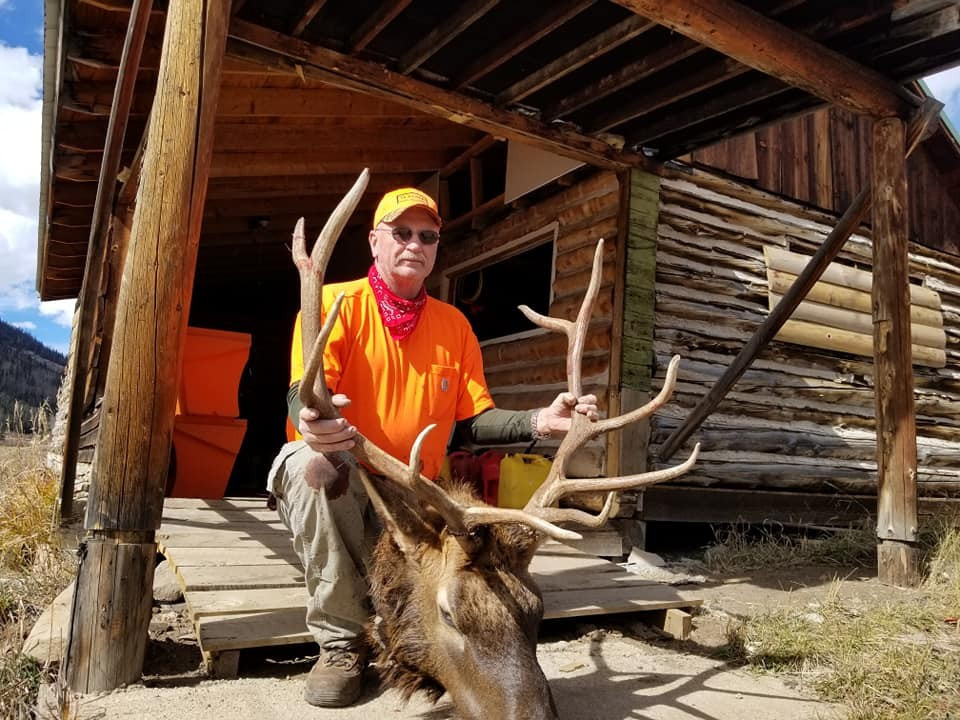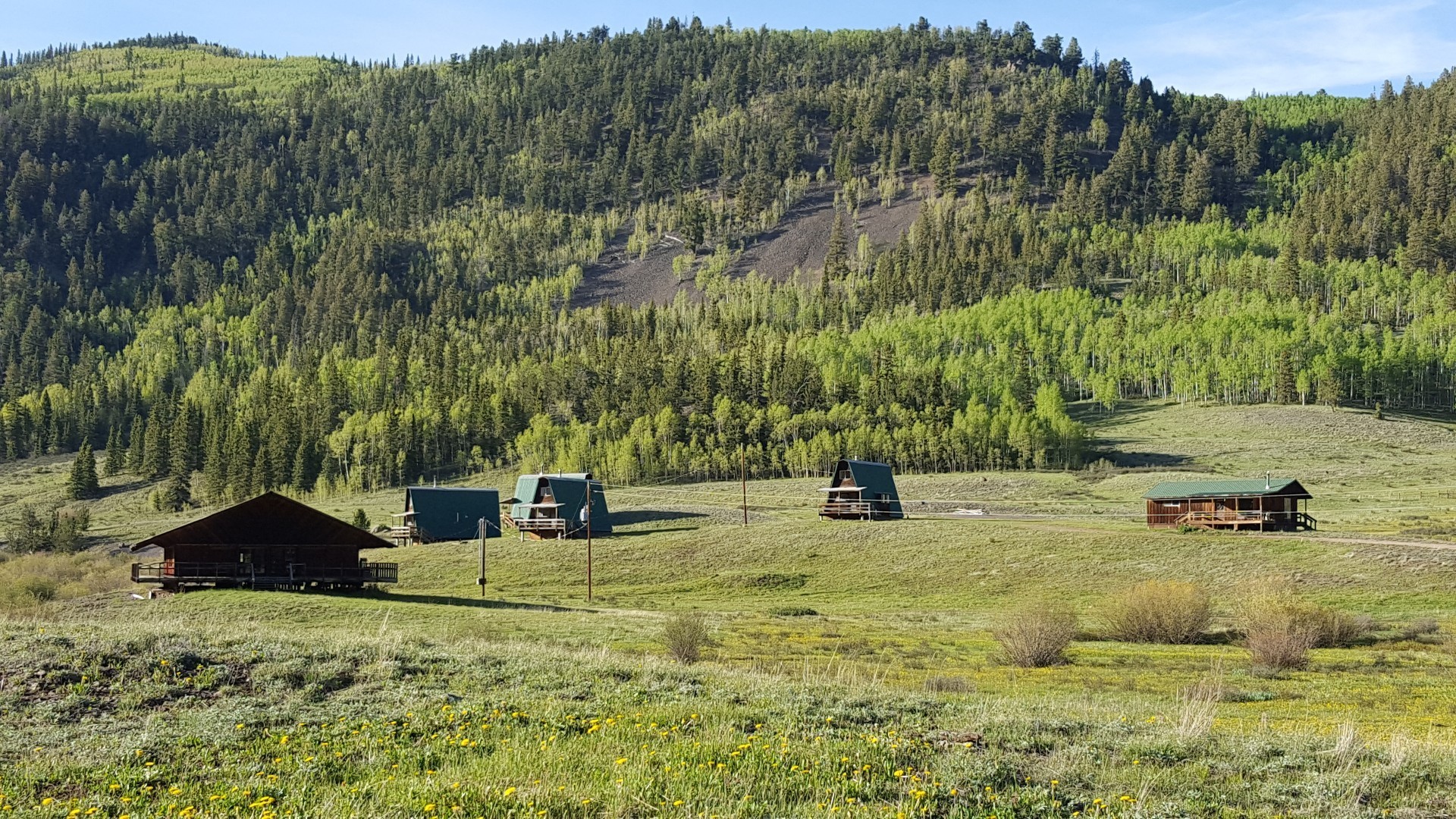 The ranch sits on 40 acres and offers an incredible opportunity for browns.
Our cabins offer some of the most rewarding sights and sounds.
Step off of the ranch and on to national forest land for your hunt.
A Place to Relax and Revive
The history of Conejos Lake Fork Ranch dates back to the early 1900's. Since that time, there have been many changes in ownership, looks, and guests that have come and gone. In 2018, the ranch was sold and reopened after its doors were closed in 2017. Since it has been reopened, cabins have started to be remodeled, amenities have been added, and the ranch is making a comeback for guests to come and enjoy. While there isn't enough space here to elaborate, Nichole and I are fortunate that friends have helped a dream come true and we have started the rejuvenation of truly one of the most beautiful pieces of property in the Rocky Mountains.

In addition to our cabins, the Conejos Lake Fork Ranch has open horse facilities, primitive tent camping spaces, an enclosed pavilion for weddings, family reunions, business gatherings and more. The ranch sits on 40 acres and offers private stream fishing for wild brown trout. We will work with you to give you the experience and vacation of a lifetime.
Our goal is to make your trip to CLF Ranch as enjoyable and relaxing as possible. We want our customers to want to come back and stay with us year after year! Come book a stay at one of the most unique places in the Rocky Mountains.